The Head Staff of a powwow play an important role in the event's visible operations. These individuals have the responsibility of being exemplary role models with outstanding traditional qualities. They must be present throughout the whole powwow and are selected based on their exemplary skills and dedication.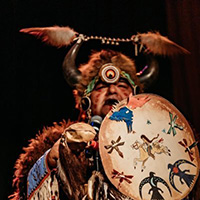 Don Speidel
Donnie "Buffalo Boy" Speidel is a member of the Standing Rock Dakota and Lakota nations of South and North Dakota. An accomplished Lakota singer, dancer, and choreographer, Don has performed internationally and across North America, including performances for royalty and heads of state; He's dedicated his life to the preservation and revitalization of Indigenous languages, culture, and the performing arts.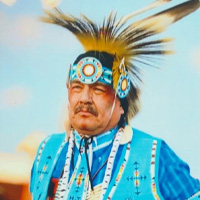 Howie Thomson
Howard "Howie" Thomson is a member of Carry the Kettle Nakoda Nation, located in Eastern Saskatchewan. Howie's powwow involvement has seen him travel throughout Canada and the U.S., working alongside the world's best announcers and head staff. His love for all style of song and dance play an immense role in how he works a powwow; filled with smiles and laughter.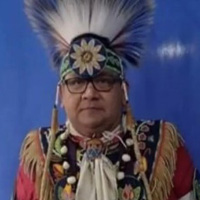 Bobby Badger
Bobby Badger is Saulteaux from the Kawacatoose First Nation. He obtained his Bachelor of Indian Fine Arts from the First Nations University of Canada, Master of Education in Language Revitalization from the University of Victoria, and he is currently the Cultural resource coordinator at University of Saskatchewan.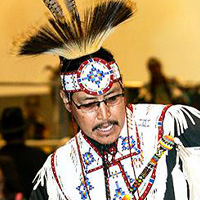 Sheldon Scalplock
Sheldon Scalplock Sr. is a member of Siksika Nation. He began dancing in 1967 and by 1971 was initiated into the Prairie Chicken Society. A champion dancer, Sheldon has won numerous awards including crowned champion at Heartford Connecticut (1999), Gathering of Nations (2015), and the Calgary Stampede (2022).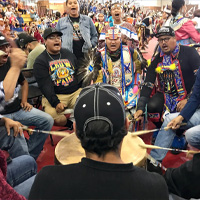 Blackfoot Confederacy
Blackfoot Confederacy started in 2004, setting up in Browning, Montana. The group has singers from Piikani, Siksika, Kainai, Amskapii Piikani, among other Nations. For nearly 20 years they've been focused on reviving and keep the old songs alive, travelling and sharing music throughout North America.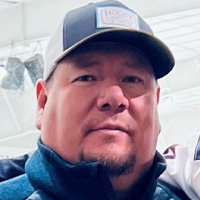 Kent Ayoungman
Kent Ayoungman is a member of Siksika Nation. He grew up travelling with family to powwows across the country. As a child, Kent was fascinated with singing and drumming but never had the opportunity to participate until he was a teenager – and he hasn't stopped since. Kent has sung and recorded music with many champion drum groups and is still active on the powwow trail.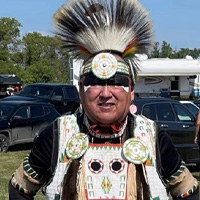 Tobias Provost
Tobias Provost or Imoiyiikimmii (Grassy Water) is a husband, father, grandfather, and member of the Piikani Nation. Tobias is a traditional dancer and enjoys travelling to powwows across the country. He brings over 40 years of powwow experience to his role as Head Men's Dance Judge.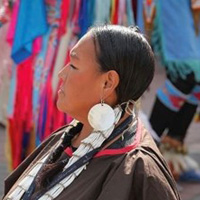 Orrie Littlesky
Orrie Littlesky is a member of the Stoney Nakoda First Nation. Orrie's experience as a women's northern traditional dancer make her a welcomed addition as Head Women's Dance Judge.
Head Men's Traditional Dancer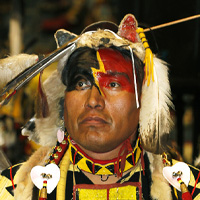 Kevin Haywahe
Kevin Haywahe is a member of Carry the Kettle Nakoda Nation and descendent of the Cypress Hills Massacre. The Hunt family selected Kevin for this role based on how he conducts himself on the powwow trail. He is always ready, well dressed in his regalia, friendly, kind hearted, helpful, and always willing to share his cultural knowledge.
Head Women's Jingle Dancer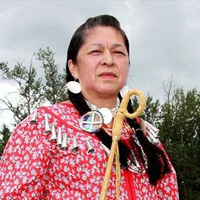 Lillian Gadwa-Crier
Lillian Gadwa-Crier is a member of the Kehewin Cree Nation. She has danced for many decades, learning, sharing and teaching others in her journey of dance. She has been an educator for over thirty years, now teaching in universities and Indigenous colleges.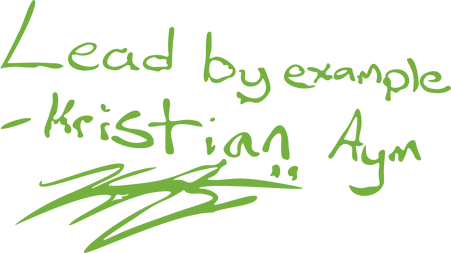 © 2023 Town of Strathmore